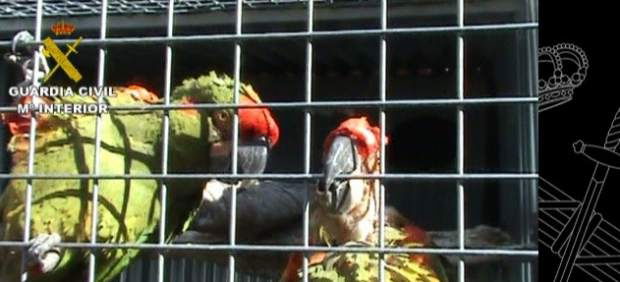 Guardia Civil charged nine people for allegedly selling endangered species of animals throughout Spain. The investigation began following checks which the Guardia Civil Nature Protection Service (Seprona) carried out at premises selling exotic birds.
They found a bird with suspicious ID at a vet's surgery in Madrid and after analyzing its details, found a breeder in Malaga who provided the birds to the rest of the group.
There were distributors in Murcia, Barcelona, Cadiz and Sevilla, who sold endangered species of parrots for up to €16,000.
More than 30 parrots were seized, along with forged certificates and rings and microchips from legally registered birds which had died.