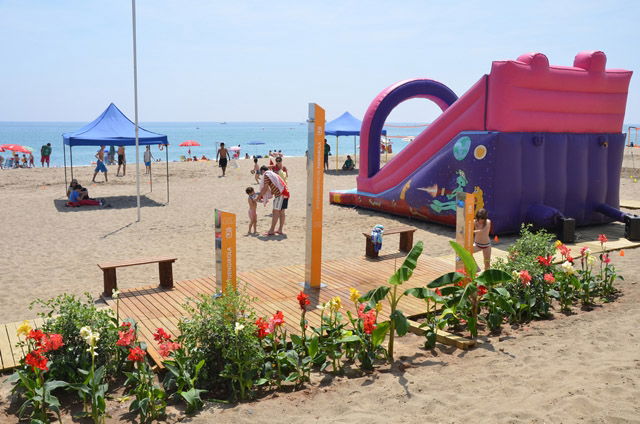 Fuengirola Town Hall is working towards creating a unique image for all of the town's beaches.
Amongst the work which has been done, the mayor, Esperanza Oña, remarked on the renovation of the lifeguards' huts, the new Local Police areas, the relocation of sunbeds to gain extra open space, and the gardens which have been created in shower areas.
Fuengirola's coast will also have leisure areas, including platforms for entertainment at sea, specific areas for sand sculptures and pedalos for hire.
All of this has been possible thanks to an €1.8 million investment which was approved by the Coastal Department and the Junta de Andalucia.