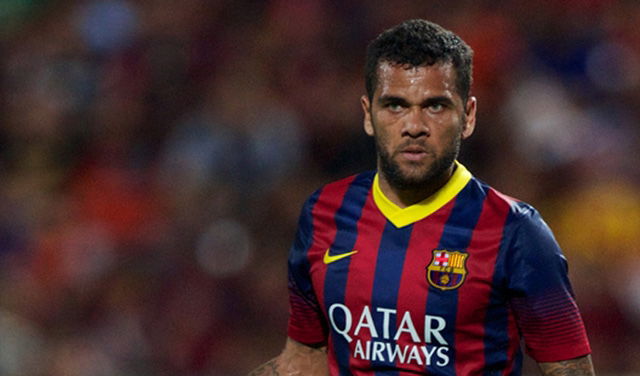 Spanish football team Villarreal have revealed that they are planning to close part of their stadium for a Europa League match.
The move is an anti-racism gesture following the incident at El Madrigal involving FC Barcelona's Dani Alves when they played Villarreal on April 27.
A Villarreal fan threw a banana at Alves, 30, during the match, which Barcelona won.
Brazilian star Alves nonchalantly picked up the banana and took a bite before setting up a goal to help Barcelona seal a 3-2 victory.
Spanish La Liga side Villarreal will close part of the stands in its stadium for the Europa League qualifier in late August in a gesture of respect over the racist incident which caused international outrage.
The club said in a statement: "For this match Villarreal will close off the area where the incident occurred involving a fan and Dani Alves.
"With this gesture it will send a resounding message against racism and xenophobia, making very clear once again the club's position on this type of incident."
The club is planning to place a huge banner reading "No to racism" in the closed-off area, reiterating club president Fernando Roig's apology for the incident.
Spanish football authorities fined Villarreal €12,000 for the episode, with many arguing that it was a light penalty.
However, the club also banned the fan in question from their facilities and stadium and cancelled his club membership. The man was arrested and could face up to three years in prison if convicted of inciting discrimination.
Related Stories:
Racism incident drives everyone bananas
Spain football racism row ignited
FC Barcelona makes comeback against Villarreal