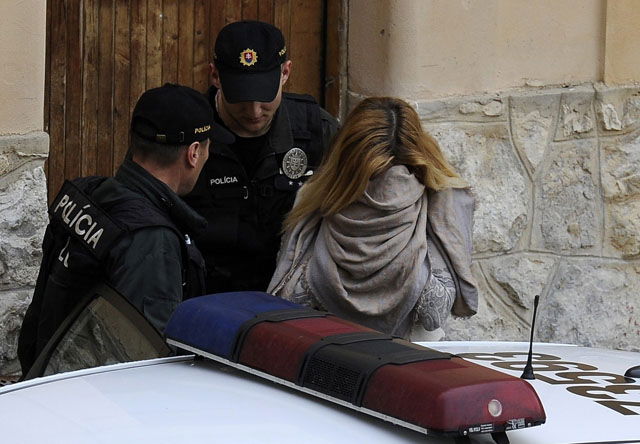 The Slovakian model accused of shooting a millionaire British businessman dead in the Costa del Sol is expected to be extradited to Spain. 
Mayka Marika Kukucova, 24, is expected to go on trial in Spain for the murder of British man Andrew Bush at his Estepona villa on the Costa del Sol last month.
It is understood that Ms Kukucova is set to fly from Slovakia to Vienna and then on to Madrid where police are waiting to escort her to Malaga for a court appearance.
Swimwear model Ms Kukucova was a former girlfriend of Mr Bush and is said to have confronted him on April 4 when he arrived back at his villa with his new Russian girlfriend.
Following the alleged shooting Ms Kukucova left Spain and headed to Slovakia.
Four days later she gave herself up to the Slovakian authorities and reportedly claimed that she had acted in self-defence.
Reportedly, at an extradition hearing she told a judge that she had not realised Mr Bush was dead until after she'd left Spain.