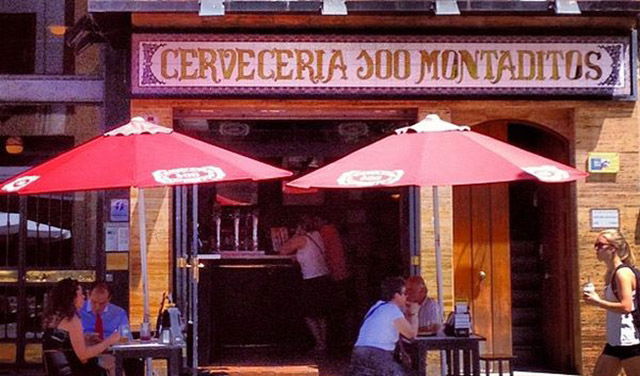 Spanish company 100 Montaditos is planning to take over New York City.
The company is planning a campaign of aggressive growth in the city and has announced a deal to expand its presence in the city.
The chain, which features 100 versions of the popular Spanish sandwich known as the Montadito, plans to open five locations in New York City by the end of 2014.
As part of the takeover plan an agreement was reached between 100 Montaditos and Mini Hospitality, an affiliate company from Crown Acquistions.
The new expansion bid will see some 28 restaurants in the next three years in all boroughs of New York City.
These new locations will be in addition to the first New York City location on Manhattan's Bleecker Street and the soon-to-open Ludlow Street location.
100 Montaditos  CEO Francisco Javier Cernuda said: "With our initial success in Manhattan, the next logical move was to allow expansion to all other areas of the New York City metropolitan region.
"We look forward to 100 Montaditos being as widely recognized in the U.S. as it is overseas."