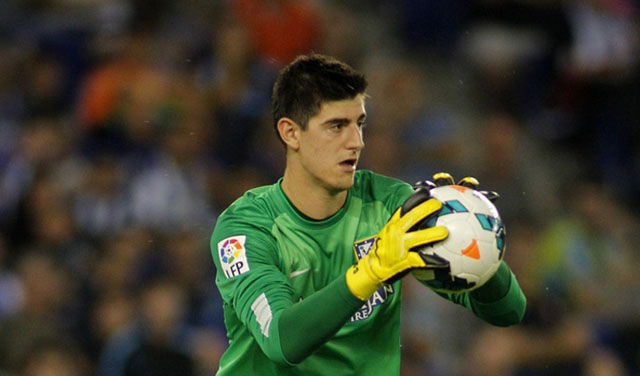 Thibaut Courtois has admitted he feels no emotional connection with his club.
Atlético Madrid's goalkeeper, Thibaut Courtois, who is on loan to the Spanish team, has said that he has no "emotional connection" to Chelsea, his parent club.
Belgian Courtois has enjoyed three outstanding seasons on loan with newly-crowned Spanish champions Atlético Madrid but looks likely to be headed to the UK this summer.
After watching Courtois in action, there are rumours that Chelsea manager Jose Mourinho wants him back at Stamford Bridge this season.
Courtois, 22, who is set to play in the Champions League Final between Atlético Madrid and Real Madrid tomorrow night, has spent the last three years on loan at the Vicente Calderon.
During his time with the Spanish super-team he has helped the team secure the Copa Del Rey, the Europa League and the coveted La Liga title.
Courtois said: "The fans and the other players at Atlético don't see me as a player out on loan.
"At Chelsea I have no emotional connection. They signed me up in 2011, nine million Euros. Since then I've gone to London only for the medical check.
"Already last year Chelsea no longer wanted to loan. But I wanted to stay in Madrid. After this season, it all goes back over again, and it is probably even more difficult to make a decision."
However, if he does end up at Chelsea, the star has already made it perfectly clear that he is not willing to be second best to 32-year-old Petr Cech.  
He said: "The two of us want to play everything. Nobody will be happy to play in only the League Cup or FA Cup. Things are unclear at the moment.
"I have the biggest respect for Petr Cech. He is one of the best goalkeepers in the world so I think putting him and me in the same team is not the healthiest thing in the world."
Courtois said: "We will see in the next week if we can sit together with Chelsea to find something for next year. Find out what they want, what my desire is. We will see."