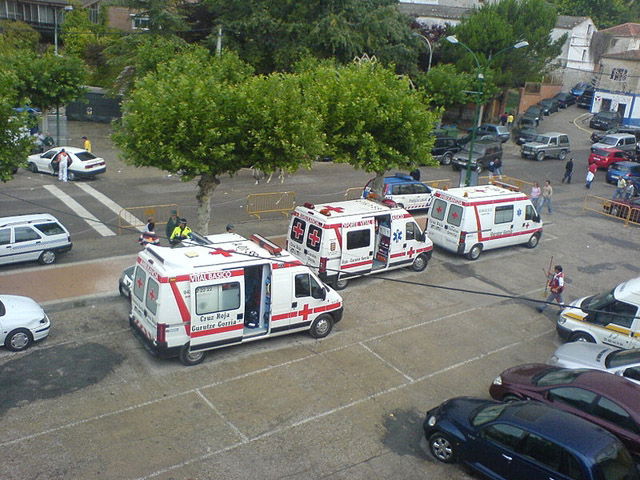 A 43-year-old man was arrested in Velez-Malaga for stealing an ambulance.
The vehicle, which had four people inside, was driven by the man for a kilometre.
He told the four passengers to "fasten their seatbelts" claiming to be an injured undercover police officer on a secret mission.
He had no shoes or shirt on, and turned on the ambulance lights while pretending to talk to the police on the radio.
The man, who had no licence, was charged with vehicle theft and endangering road safety.