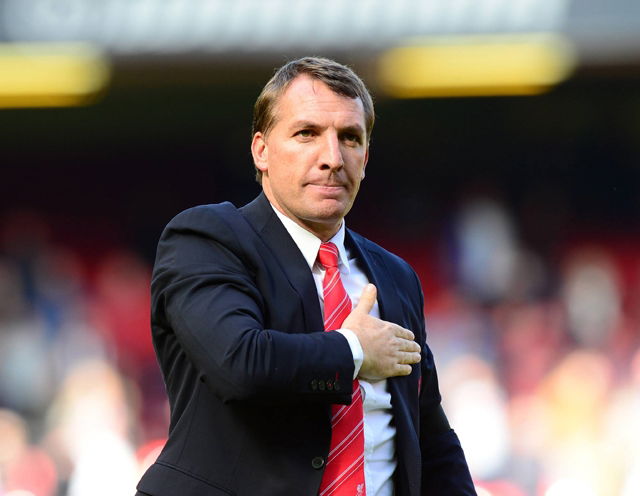 Just months after splitting from his wife of 13 years, Liverpool FC manager Brendan Rodgers is enjoying a holiday in the sun with a new companion.
Rodgers, 41, is on holiday in Spain 31-year-old Charlotte Hind, a former club employee, and her young daughter.
Rodgers, who has previously denied that he is in a relationship with Hind, was seen hugging and playing with her young daughter.
The three were pictured shopping and enjoying some down-time in the Mediterranean sunshine.
The holiday follows in the wake of Rodgers narrowly missing out on guiding Liverpool to their first league title in 24 years.
Rodgers, who has enjoyed a successful season in charge of Liverpool, looked happy and relaxed.
Hind, the former travel coordinator of Liverpool FC, is divorcing her husband of five years, Steven, but the pair have both denied allegations of an affair.
Since becoming Liverpool manager, Rodgers has undergone something of a transformation. He has reportedly spent thousands to have his teeth whitened and has lost weight.  
Father-of-two Rodgers has also moved out of the house he shared with wife Susan and bought a luxury flat in an upmarket Liverpool suburb for a reported £1.2million.