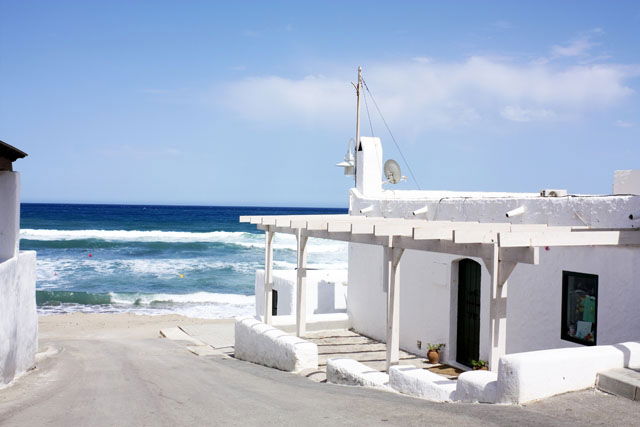 A survey has found that, for Brits, the perfect holiday home is located beside a Spanish beach. The property comes complete with a hot tub and a cinema room.
British travellers were asked what would make their dream holiday rental if money was no object.
The questionnaire revealed that 95% insisted the property have a Jacuzzi, while 93% would like a home cinema.
More than half (64%) said that a seaside location would be ideal, while more than a third would prefer the house to be in Spain.
Brits also want a number of luxury features like a real fireplace, king size beds and marble flooring. An open plan kitchen and private gardens are also top of the list by British holidaymakers.
A fifth said their ideal home was near ski slopes, while 5% would prefer a woodland glade. Just 4% wanted their perfect holiday rental to be in the countryside, with a tiny 3% opting for a city pad. 
A fifth of respondents (21%) would locate their hideaway in France, while America's Florida was the destination of choice for 17%. Some 7% wanted their ideal holiday home to be located in the UK.
Phil Schofield from Schofields.ltd.uk Holiday Home Insurance, which commissioned the research, said: 'This holiday home sounds incredible. It sounds like the sort of place in which A-List celebrities would stay! Brits certainly know how to live it up and plan a great holiday!'
Top 10 Holiday Home features:
1. Hot Tub – 95%
2. Cinema Room – 93%
3. Scenic Views – 89%
4. Swimming Pool – 85%
5. Detached from neighbours – 76%
6. Super King Size Beds – 73%
7. Fireplace – 51% 
8. Open plan kitchen – 44%
9. Private Gardens – 29%
10. Marble Flooring – 25%