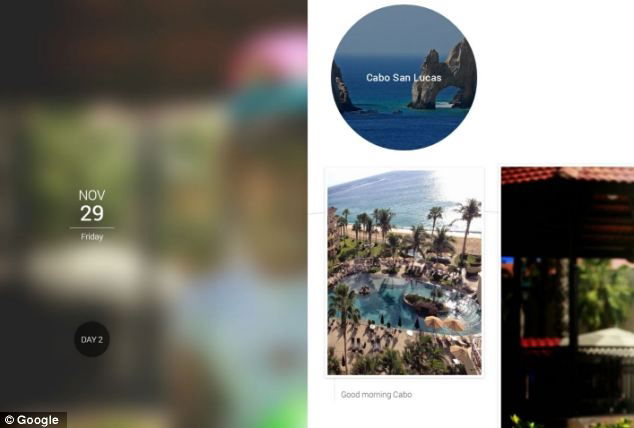 Tech giant Google has come up with an efficient way to sort holiday photos and videos.
The company has launched its new software that automatically sorts media into 'storybook' albums. It can also edit videos and create a holiday film album.  
The service is offered on Google's Google+ social network and apps to help people compile and manage their post-holiday memories from cameras, phones and tablets.
The innovative service is able to automatically sort through holiday snaps and organise them into online albums.
The clever software can even work out where you were by GPS or by recognising popular landmarks featured.
It can work out from timestamps and locations what order pictures should be in and is able to add maps to show where users travelled on trips.
To access the new service users just need a Google account, and they can start uploading. The app will then group the photos and videos, making the usually messy organising process a simple task.  
Talking about its new app, Google said:  
"To get started with Stories and Movies, simply back up your photos and videos to Google+.
"And that's it. Auto Awesome will get to work in the background, and you'll get notified when a story or movie is ready."
"A suitcase full of dirty clothes, a sad-looking house plant and 437 photos and videos on your phone, tablet and camera. This is the typically messy scene after a vacation. 
"Although we can't do your laundry (thanks but no thanks), or run your errands (well, maybe a few), we'd still like to help. 
"Enter Google+ Stories, which can automatically weave your photos, videos and the places you visited into a beautiful travelogue."
Google's Anil Sabharwal said the entire process of creating the storybooks is automated and the firm has even already started creating the albums for users.
Sabharwal said: "If your photo library is already online, you may already have stories waiting for you.
"This way you can relive your favourite moments, share them with others, and remember why you travelled in the first place."