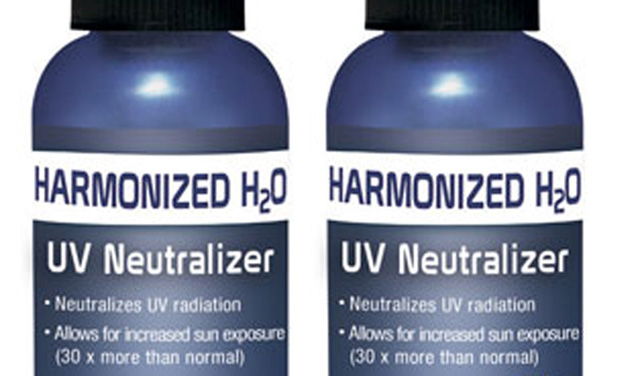 The world's first drinkable SPF product has been launched.
The innovation could mean that the days of carting sun cream bottles to the beach are over.
The product, Harmonised H20 UV, claims to provide holidaymakers with sun protection of up to factor 30 for around three hours.
According to US company Osmosis Skincare, once ingested, the product's liquid molecules vibrate on the skin, cancelling out a massive 97% of UVA and UVB rays.
On sale now, the product costs £17 (€21) for a 100ml bottle. It comes in two varieties – 'tanning' and 'non-tanning'.
The company claims about its product have not yet been approved by the Federal Drugs Agency (FDA).  
Via its website, the medical skincare brand advises: "Take 2ml every 4 hours while in the sun (preferably with 2+ oz of water). Wait 1 hour before exposure to the sun. Monitor sun exposure carefully. 
"Take second dose if still in sun 3 hours after first dose. For extended intense exercise outdoors or if taking sun-sensitizing medications, use alternate protection after 30-40 minutes."
The company has been endorsed by glowing testimonials.
However, the British Skin Foundation has warned: "We would advise extreme caution of any product claiming UV protection using methods not supported by clinical research. 
"When it comes to an issue as serious as preventing skin cancer, customer testimonials cannot take the place of scientific evidence, for which this particular product cannot provide.
"Children's skin is particularly sensitive and therefore more prone to damage from UV rays, so it is even more important to stick to the tried and tested methods of sun protection when it comes to protecting their skin."