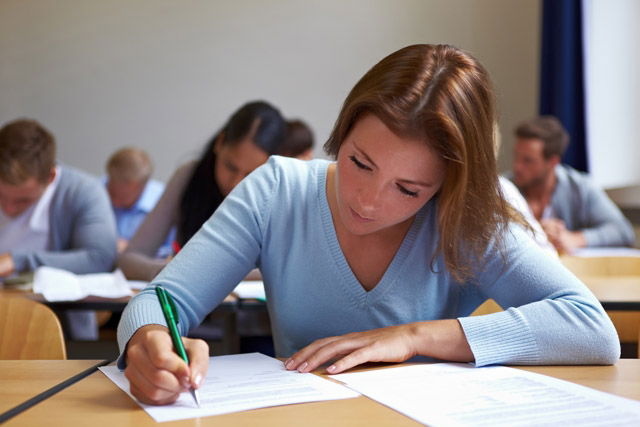 All leave is cancelled, all activities suspended and a mild panic has set in to our household. We're in the grips of exam fever – a dubious joy shared by untold other households, with each one dealing with it in their own way.
Some ignore it, choosing to enjoy the fine May sunshine instead of trawling through the year's many notes and books. They argue either that it is merely a record of what they have learned over the course of the year – in a sense more of a test on the teachers' capabilities – or perhaps they simply can't be bothered. Others go into hibernation accompanied by a mountain of books and papers, as well as large quantities of sugary sweets to keep the eyes open when energy invariably fails.
While I opted for the latter once upon an exam time, I think the ideal probably lies somewhere in the middle of the two. If anything, the students – of all ages – would be best advised to learn exam technique as this forms a large influence on the final result.  That and a bit of luck.
I do feel a little sorry for the future generation – even if the economy is pointing in the right direction again come job application time, globalisation means that there is intense competition from across world. Not least India and China where those in education tirelessly, even robotically, study in ways most Western children do not. Many other forms of employment no longer require direct human input as they have been automated and will continue to be so over years to come.
So, many children and teens doing their exams over the coming month face a bleak career prospect – especially so in Spain, where youth unemployment has reached 55%. The solution, one school of thought goes, is to seek a path where they can differentiate themselves from the competition. An upbringing in a democracy, with free speech and thought, means that our children are well-suited for creative roles, where thinking outside the box is required.
Making connections that constant nose-in-book may not achieve.
Whatever the future holds, panicking about your (or your children's) exam results is unlikely to bring much joy or success, so perhaps don't bury yourself entirely in the pile of books, but I think the sweets are still called for. Just don't tell the dentist.