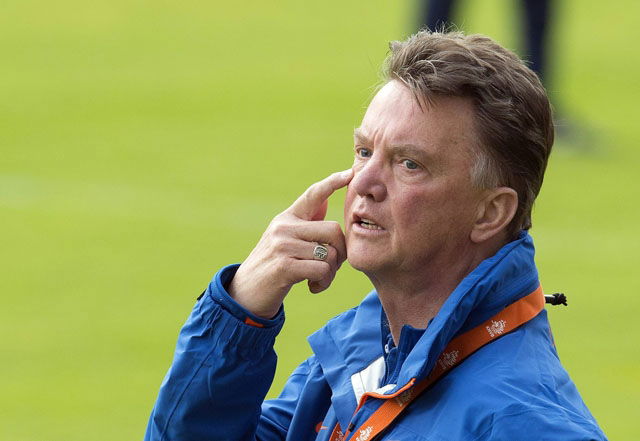 After weeks of speculation Dutch manager Louis van Gaal has been confirmed as the new Manchester United manager.
Van Gaal has promised to 'make history' at Old Trafford after being confirmed as the club's new manager on a three year contract. 
The 62-year-old Netherlands coach is set to take charge after leading Holland at the World Cup in Brazil this summer.
He will be assisted by Ryan Giggs, who has been acting as the club's interim manager since the dismissal of David Moyes.
Moyes endured a disastrous campaign after taking over from legend Sir Alex Ferguson.
Van Gaal, who is charged with restoring the club's former glory, will be United's fourth manager in a year.  
In a statement van Gaal said he is confident that he can meet expectations.
He said: "It was always a wish for me to work in the Premier League. To work as a manager for Manchester United, the biggest club in the world, makes me very proud!
"I have managed in games at Old Trafford before and know what an incredible arena Old Trafford is and how passionate and knowledgeable the fans are. 
"This club has big ambitions; I too have big ambitions. Together I'm sure we will make history."
MUFC fans will be pleased to hear about the appointment of Giggs as van Gaal's assistant. The move ensures continuity with the "Class of '92" generation of former players, and also offers Giggs the chance to gain the experience that could make him van Gaal's eventual replacement.
Giggs said: "I am thrilled to have the chance to serve as assistant Manager. Louis van Gaal is a world class coach and I know I will learn a lot about coaching from being able to observe and contribute at such close quarters.
"Manchester United has been a huge part of my life and I'm delighted to be able to continue that relationship in such a key role."