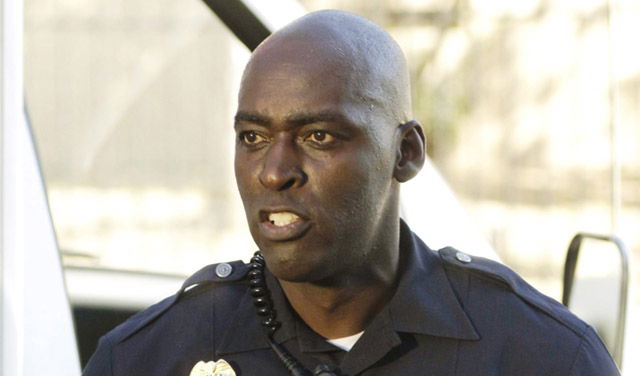 US actor Michael Jace has been charged with homicide following the fatal shooting of his wife.
CBS Los Angeles reported that 40-year-old April Jace was found dead with gunshot wounds at around 8.30pm on Monday night.
Neighbours were reported to have heard gunfire before the police were called to the Hyde Park, LA property following reports of a 'domestic incident'.
Actor Jace, 48, is best-known for his roles as a police officer in drama The Shield, along with roles in films such as State of Play, opposite Russell Crowe. He was also in TV series Southland and the film Forrest Gump, with Tom Hanks.
The couple, who had been married for nine years, were at home with their two children.
It is not yet known if the two children, both under the age of ten, were witnesses to the shooting.  
Law & Order actor Jace was immediately taken into custody following the incident and later charged. Reportedly, bail has been set for $1million.