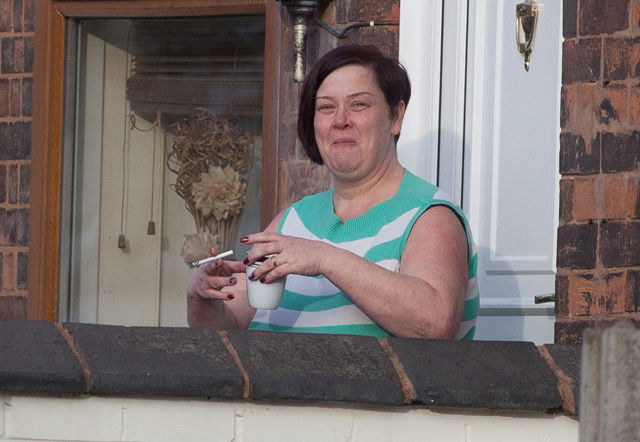 UK Prime Minister David Cameron has said that Benefits Street TV star White Dee could be stripped of her benefits.
Cameron said that if the reality star is found to be earning significant sums by cashing in on her notoriety, she will be cut off from her social security.
The comments came after White Dee claimed that she will continue taking state handouts until she's stopped by the Government.
Deidre Kelly, known as White Dee, has repeatedly insisted that her depression is preventing her from working.
However, the reality TV personality, who gets £214 in benefits a week, has recently enjoyed a string of publicity events – and she's reportedly cashing-in on these appearances.
The new-found fame has led to a number of events, including a paid-for party holiday in Magaluf, and a rumour that the single mother-of-two has signed a deal to appear on the next Celebrity Big Brother. 
Just last week White Dee reportedly agreed to appear at another Carnage Magaluf night in June, cashing in on her celebrity status.
PM David Cameron told the Daily Mail: "If people start earning money, we can take away their benefits money.
"If someone's benefits aren't appropriate they should be taken away."
Cameron stressed that it is unacceptable for anyone to remain on 'parked benefits'.
Reportedly, following the deluge of publicity about the Mallorca trip, the Department for Work and Pensions is closely examining Ms Kelly's circumstances and benefits.
Related Stories:
Benefits Street star set for Magaluf re-run
Benefits Street star's Magaluf break