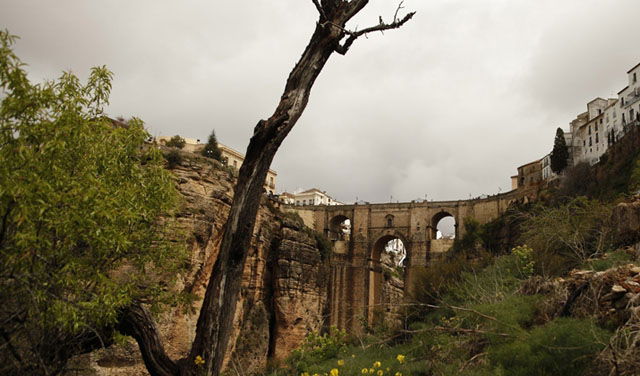 The family of a woman, whose coffin fell to the floor at San Lorenzo Cemetery in Ronda when a ladder collapsed, plans to demand compensation from the town hall.
 While staff members at the cemetery were lifting the coffin into the niche, the ladder collapsed and they dropped the coffin, which hit several people on the ground below, injuring six, none of them seriously.
They were taken to the Serrania de Ronda Regional Hospital, where the councillor in charge of the cemetery, Maria del Carmen Martinez, visited them.
She also visited the cemetery. Although the coffin slightly damaged it was eventually placed in the niche.
However, the woman's family and friends say they are "distraught" and will never be able to get the image out of their heads.
Therefore, they intend to demand millions of euros for moral damages, their lawyer, who also witnessed the scene, has confirmed.
Once the extent of the damages is evaluated, the lawyer will attempt to reach a friendly agreement with the council.
They have said that they are grateful for the way the council has behaved so far and believe that an agreement will reached without them having to sue.
The lawyer said that the ladder should never have been used as it was rusty and unstable.
Councillor Martinez said the town hall has a civil liability policy for cases such as this.
Meanwhile, a worker at the cemetery who was injured does not intend to claim compensation.