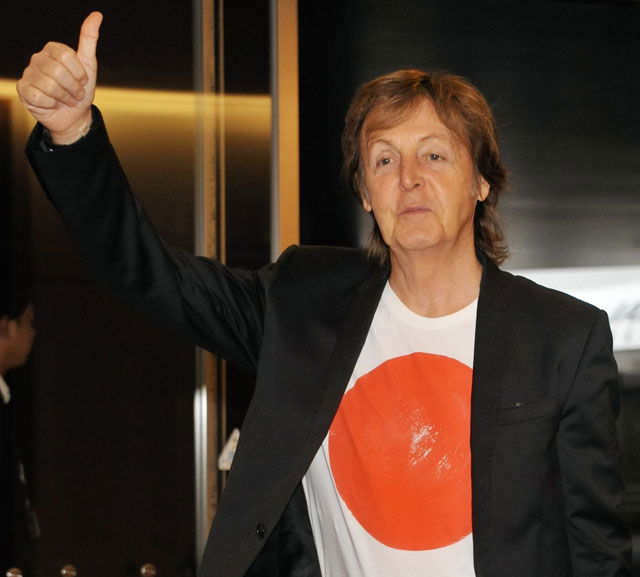 Musician Paul McCartney has cancelled two concerts in Tokyo, Japan.
McCartney, 71, cancelled a performance on Saturday due to doctor's orders following a virus, but said he hoped to be well enough to perform on Sunday and Monday.
However, a message posted to his Twitter page on Sunday said his condition had not improved overnight and he was cancelling, although he was "disappointed" to be letting fans down.
The Twitter message said: "Doctors have ordered Paul complete rest and he has been doing all he can to get better.
"Paul has only ever had to reschedule a handful of shows in his entire career and is so upset about this situation, he hates to let people down.
"This morning he told his staff he was going to try and perform tonight against doctors orders, but his team, along with the doctors, wouldn't allow it."
The statement added that the former Beatles star had been "very moved" by the fans in Japan, and said that rescheduling options were being explored.
Sir Paul said: "Unfortunately my condition has not improved overnight.
"I was really hoping that I'd be feeling better today. I'm so disappointed and sorry to be letting my fans down."