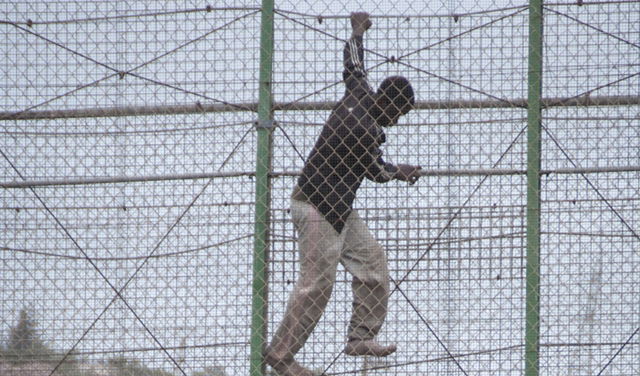 Spanish authorities say that some 700 African migrants charged the barbed wire border fences in Melilla on Saturday morning – but all were held back by Spanish and Moroccan border guards.
An official statement said that 500 or so rushed at the border at the Spanish exclave of Melilla, with about 20 people perching on the 20 foot-high fences until they were all escorted away by Moroccan authorities.
Around two hours later a further 200 migrants were intercepted by police.
Recent months have seen waves of immigrants attempting to cross into Europe via Spanish territories Ceuta and Melilla.
Border security has been stepped up after a spate of incidents. In February 15 migrants drowned when they tried to get to Ceuta by sea. Spanish authorities fired rubber bullets at the struggling group.