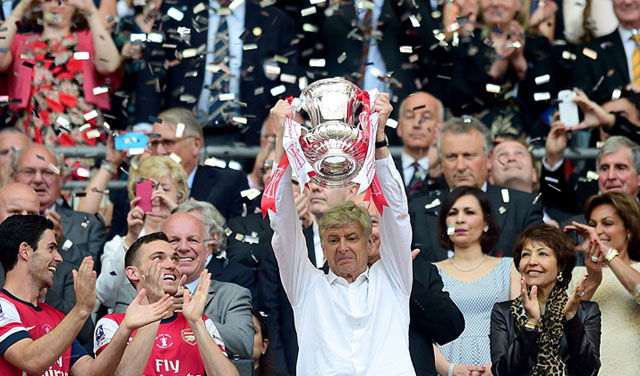 Following FA Cup glory on Saturday when Arsenal beat Hull City 3-2 in the final manager Arsene Wenger is set to sign a new three-year contract with his winning club.
The deal with the Frenchman is expected to be made within the next 72 hours as the manager confirmed that he will sign his deal before he flies to Brazil to be a pundit for French TV station TF1.
When asked whether the deal will be completed soon, Wenger said: "Yes, because I will go to Brazil on June 10. It will be done before then."
Reports are indicating that Wenger will be rewarded for the Gunners' FA Cup victory with an £8million-a-year deal at the Emirates.
The new deal is understood to have already been agreed, with Arsenal expected to announce the details this week.
Back in April it was reported that Wenger had decided to sign on for another stint.
Now, it is believed that the club will get a boost to their transfer kitty to help strengthen the squad – and the hold on to their title next season.