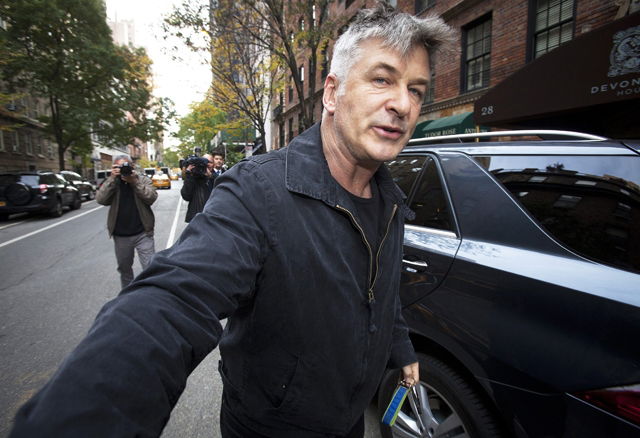 Actor Alec Baldwin, 56, has been arrested in New York for allegedly arguing with police after they stopped him for riding a bicycle the wrong way up a street.
Police confirmed that the actor was taken into custody last Tuesday morning in Manhattan after becoming belligerent with officers who asked him to show some ID.
The 30 Rock star was handcuffed and taken to the 13th Precinct NYPD for processing. He was later released.
Reportedly, Baldwin was issued with two summonses for disorderly conduct and for riding his bike in the wrong direction up a one-way street.
Later, Baldwin, via his Alec Baldwin Foundation Twitter account, tweeted the name and badge number of the officer who detained him.
A later tweet read: "New York City is a mismanaged carnival of stupidity that is desperate for revenue and anxious to criminalize behaviour once thought benign."
Baldwin, who is known for losing his temper, was arrested in 1995 after assaulting a photographer who was filming his then-wife, Kim Basinger, and their young daughter in LA.    
In 2011 the star was told to get off a plane that was preparing for take-off in Los Angeles after arguing with flight attendants who asked him to turn off his mobile phone.
He is set to appear in Manhattan Criminal Court on July 24 over the incident.