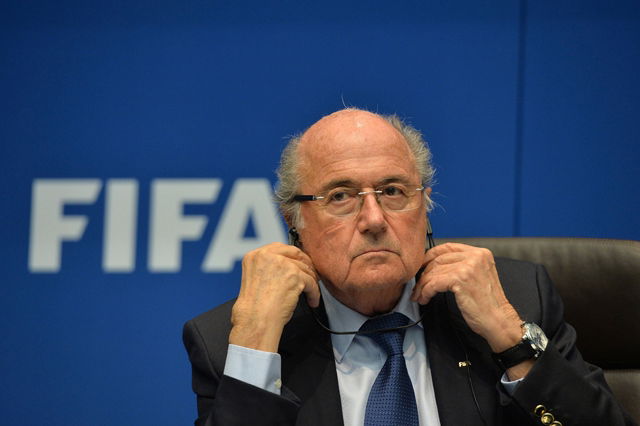 FIFA President Sepp Blatter has described the decision to award the 2022 summer World Cup to Qatar as a 'mistake'.
Blatter made the comment in reference to the high summer temperatures experienced in the Middle East.  
Blatter has said that it is now 'probable' that the tournament will not be held in the summer, when temperatures can hit 50C, even though the idea of the event being moved has been criticized.  
Blatter, talking in an interview with the Swiss television channel RTS, said: "We made a mistake. A mistake. You know, we make lots of mistakes in life.
"The technical report from Qatar indicated that it is too hot in summer but the executive committee, with a pretty substantial majority, still decided that we will play in Qatar."
Blatter has admitted that it's "probable, in fact it's even more than probable" that the event will be played in the winter.
An official decision on whether the event will be pushed back to the winter is set to be made later this year.  
The comment comes in the wake of a deluge of allegations of corruption regarding the Arab state's successful bid for the tournament.
However, Blatter has insisted that the country, located in the Persian Gulf, did not buy the right to host the competition.
Qatar beat the likes of America and South Korea to get the winning bid.