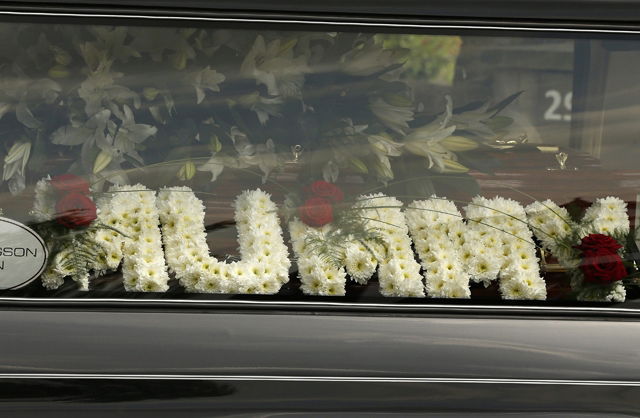 The funeral of murdered school teacher Ann Maguire has taken place today (Friday) at the Catholic Church of The Immaculate Heart of Mary in Moortown, Leeds.
Ann Maguire was stabbed to death in her own classroom by a 15-year-old pupil at Corpus Christi Catholic College in Leeds on April 28.
Mrs Maguire, 61, who had taught at the school for 40 years, was described as a "caring" and "popular" teacher.  She had been due to retire this September.
After Mrs Maguire's coffin was received at the church yesterday her family attended a private mass.
The teenager boy arrested over her murder has been remanded in custody and will go on trial later this year.
Mrs Maguire's husband Don, 62, daughters Emma and Kerry and nephews Daniel and Andrew were expected to lead the proceedings.
Mourners at the funeral also included Corpus Christi Head teacher Steve Mort.
Following the death, current and former pupils at the school placed thousands of tributes outside the school.
Related Stories:
School's tribute to murdered teacher