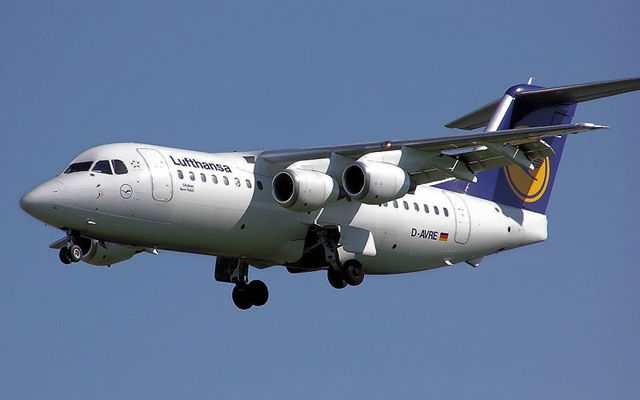 Over 60 passengers were flown back to London City Airport earlier today (Thursday) after part of the plane's wing fell off shortly after take-off.
The captain was forced to land the CityJet flight, which was headed from London to Florence after its 7.25am take-off this morning.
After passengers heard a loud and alarming bang it wasn't long before the Avro RJ85 plane began to descend, circling the Thames estuary before landing with the damaged wing.
It was only when passengers disembarked that it became clear that a six foot section of the plane's wing had fallen off the plane. Part of the plane looked scorched.
Emergency services were waiting near the runway but there were no casualties.
A replacement flight – and plane – took off about an hour later from London City Airport for Florence.
A CityJet spokeswoman said: "The WX 281 flight had just taken off from London City Airport on its way to Florence when the cover of the operating mechanism on the wing became partially detached.
"Air Traffic Control were notified and the aircraft returned making a normal approach and landing."
An internal investigation has been launched.