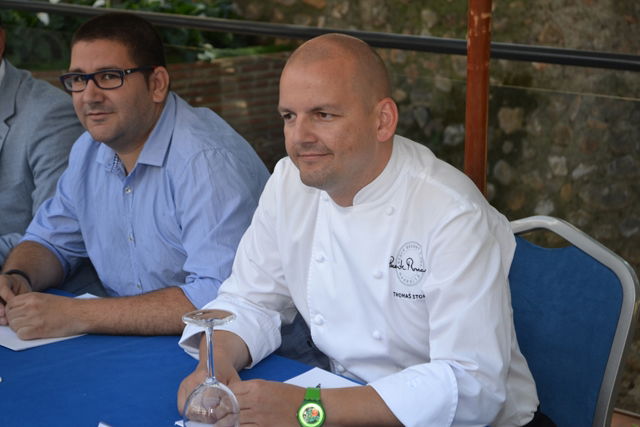 Euro Weekly News  is proud to be official Media Sponsors of this year's World Vision Gala. 
Hotel Puente Romano, renowned for attracting international music stars from around the world, is once again presenting an incredible evening of musical excellence.
Following the success of the first World Vision Gala in August 2013, the hotel, sponsored by the Euro Weekly News, is continuing to raise funds specifically for the World Vision Education Project in Phonsay, Laos.
It is one of the poorest districts in the country, itself ranked among the world's poorest countries.
Most households are subsistence farmers and gatherers, kept poor by inhospitable farming terrain and weak infrastructure.
But the main factor keeping people poor is lack of education: 46 per cent of adults are illiterate and school enrolment is under 60%.
Where schools do exist, they rarely teach beyond Grade two and standards are low.
Children from the project area dream of better education facilities, aware that attending school will help them get good jobs when they are adults.
Some never get the opportunity, constrained by domestic responsibilities such as care for younger siblings.
Others simply long for improved play spaces and sanitation facilities, or schools closer to home which remove the need to travel long distances.
The World Vision charity needs €30,000 to complete its project to see education more widely valued by the community, improve school facilities and educational resources in target villages and to generally improve the quality of teaching and learning.
That is where the Puente Romano has stepped in to help raise funds. The Friday, May 23, World Vision Spring Gala promises to be a sparkling event.
The evening starts at 8pm with a welcome cocktail with a selection of canapés prepared by Michelin starred chef Dani Garcia.
The gastronomic journey will continues once guests are seated in the Salón Andalucia,
a four-course gala dinner prepared by the award winning Executive Chef Thomas Stork.
Live entertainment for the evening features the extremely talented Peet Rothwell performing the best of Michael Bublé.
His smooth voice and charm is the perfect complement to the elegant surroundings and cuisine.
Alison Limerick, a talented singer whose number one hit from the 90's 'Where Love Lives' has become a party anthem will also be performing.
Her incredible voice and variety of tracks will create an electric atmosphere. The evening culminates in a performance by D&Cº singing musicfrom hit film The Commitments.
Tickets  at €120 per person include the cocktail and Dani García canapés, four-course gala dinner with wine included and entertainment.
Reservations: 952 82 09 00 or call Tara on 630 962 852 or email [email protected]