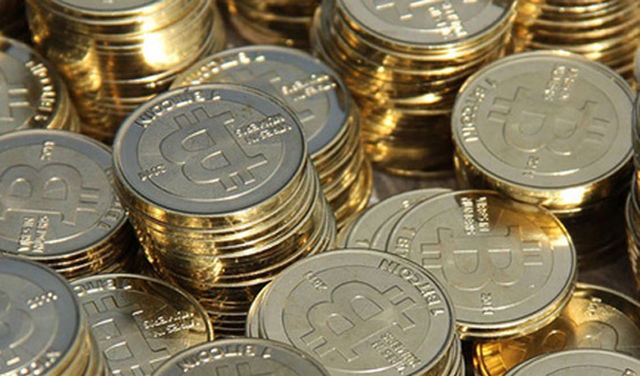 Students at a US university are to be given bitcoins, touted by tech-experts as the currency of the future.
4,528 students at MIT (Massachusetts Institute of Technology) will be given the virtual currency as part of a study to see how they'll choose to spend it.
Each undergraduate student will receive $100 (£59) in bitcoins after a Wall Street financier donated $500,000 (£297,000) to the university.
Much of the cash was donated by MIT graduate Alexander Morcos, who works as a stock trader in New York.
MIT students will receive the virtual currency, which was introduced five years ago, when they return to their campus this autumn as part of a study to research whether a small-scale bitcoin ecosystem can be created.
The study group will be free to spend the currency as they please, but it is hoped they will use the money, which can be mined using advanced computer systems, to trade with each other.
Due to bitcoin's soaring price, $100 will give each student just a fifth of a bitcoin at the current exchange rate.
Once the currency is distributed, MIT will have the biggest concentration of people with access to the crypto-currency.
Founder of MIT's Bitcoin Club, Dan Elitzer, wrote on the website: "We want to issue a challenge to some of the brightest technical minds of a generation: 'When you step onto campus this fall, all of your classmates are going to have access to bitcoin; what are YOU going to build to give them interesting ways to use it?'"