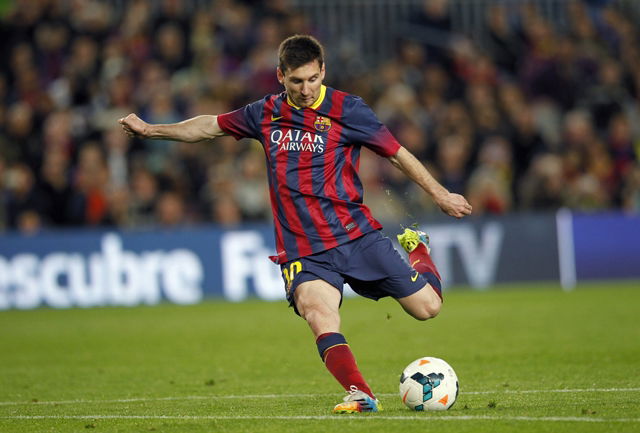 Lionel Messi will soon sign a new contract with FC Barcelona that will see him become the best-paid player in the world.
Messi, 26, is set to sign a new agreement this week worth an estimated €22 million a year, with bonuses that could see his pay reach €30 million.
The record pay packet will see him pass Cristiano Ronaldo as the highest-paid player in the world.
Real Madrid's star player, Cristiano Ronaldo, currently earns €21m a year.
Messi and Ronaldo, arguably the two best players in the world, generate a colossal amount of money for their respective teams – more than all of the other La Liga players combined.
Reportedly, Messi's father Jorge met with officials from his son's Catalan club last week and effectively sealed a deal which will see Barca keep the player until at least 2018.
The giant €250 buy-out clause is set to remain in place for the Barca star, who is the club's highest ever scorer with 371 goals.
Reports are indicating that the Argentine player has finally given in to club demands that he share his rights. 
Messi hasn't had a spectacular season at Barcelona, especially since the team lost the Copa del Rey title to rivals Real Madrid last month. 
However, Barca could still be La Liga winners this season if they can defeat Atlético Madrid.