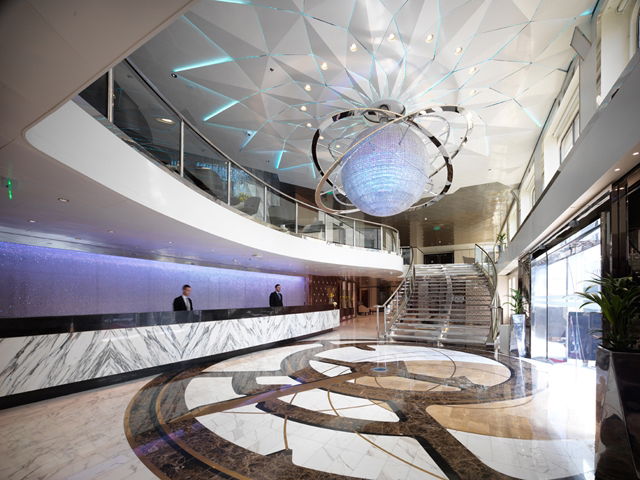 The latest attraction to draw people to Gibraltar has tied up at Ocean Village.
Sunborn Gibraltar is a five-star yacht-hotel with 15,500 square metres of gorgeously designed rooms on eight floors providing elegant accommodation with stunning views, restaurants, and conference and events facilities.
The Euro Weekly news went along to see what all the fuss is about – and found that the Sunborn lives up to the hype.
Light-filled rooms all feature sliding wall-to-wall, floor-to-ceiling picture windows, the majority of which have Juliet balconies with Rock, marina, or sea views.
The public spaces make the best use of the unique location with 360-degree views from its restaurants, bars and outstanding top deck. Contemporary fabrics and furnishings contribute to a fabulous five-star finish.
The yacht-hotel's restaurants provide glorious surroundings serving superb food provided by international chefs who make creative use of the best ingredients.
The spectacular top deck Sky Bar and Restaurant makes – open throughout the day – is a wonderful spot for a sunny lunch or evening beneath the stars.
This spectacular hotel can cater for any event and offer its grand ballroom, cocktail bar, restaurants – and even pool area – as a possible venue.
Telephone reservations :+350 2001 6100 (open daily from 8am to 7pm).
Email [email protected] or online at www.sunborngibraltar.com