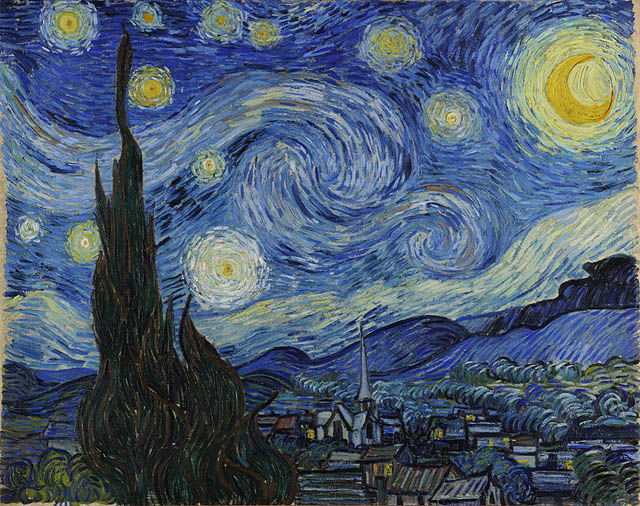 A painting by Dutch Post-Impressionist artist Van Gogh that has been missing for 40 years has reportedly been recovered in Spain.
Reports are indicating that tax collectors who were going through the contents of a safe-deposit box discovered the long-lost work.
The artwork, titled "Cypress, Sky and Country" disappeared from the Kunsthistorisches Art Museum in Vienna.
Spanish newspaper El Mundo has reported that the painting, which they say was found in December, measures just over 1ft by 1ft.
According to the authorities the landscape painting, which is dated 1889, bears three seals on its back, indicating that the work resided in different museums throughout the 20th century.
The most recent mark appears to be from the Museum of Fine Arts, also known as the Kunsthistorisches Museum, in Vienna.
El Mundo says that the painting may have been created during Van Gogh's stay at the Saint-Rémy-de-Provence asylum in the south of France – the same place the artists created his beautiful painting "The Starry Night".
The safe-deposit box was one of hundreds targeted by Spanish officials in an in-depth tax-evasion investigation. 
Authorities in Spain are said to be working on authenticating the painting.