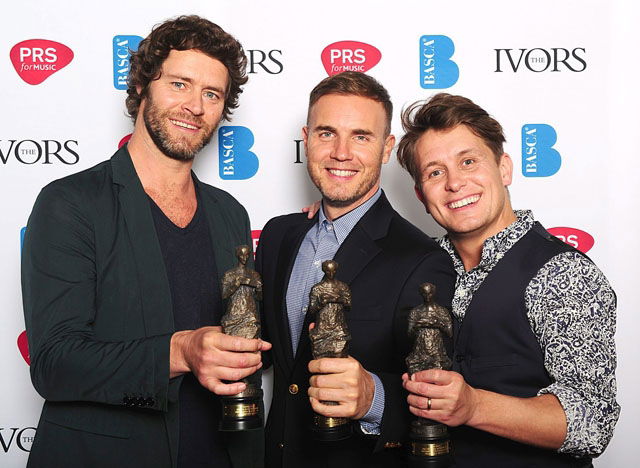 Prime Minister David Cameron has said that Gary Barlow should not have to give back his OBE after the Take That star invested in a tax avoidance scheme.
Barlow and other Take That members have refused to comment after it was disclosed they will have to pay tens of millions of pounds in tax.
The tax comes after a court ruled that a partnership they invested in was in fact a tax avoidance scheme.
The news triggered calls for Barlow to hand back his OBE, which he was awarded in 2012.
Labour MP Margaret Hodge, chair of the Public Accounts Committee, told The Times newspaper that Barlow "might want to show a bit of contrition by giving back his OBE".
And others have echoed that sentiment, feeling that people who have seriously abused the tax system should be stripped of their honours.
However, Gary Barlow has found an ally in PM David Cameron, who last year publicly attacked the comedian Jimmy Carr for his involvement with a tax avoidance scheme.
Cameron has publicly claimed that he does not think the singer should be forced to give back his OBE.
Cameron, who appeared with Conservative supporter Barlow during the 2010 General Election campaign, said: "Gary Barlow has done a huge amount for charity, raising a huge amount for Children in Need."
The PM told ITV that the singer and former X Factor judge was appointed as an OBE for his charity work and, as such, the tax avoidance issue should not affect that.
Barlow, along with band-mates Howard Donald, Mark Owen and manager Jonathan Wild, invested some £66m in two partnerships that were styled as music industry investment schemes.