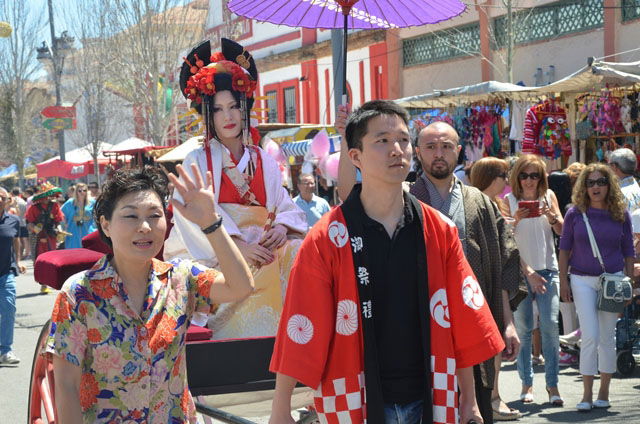 Around 1.25 million people visited the Feria Internacional de los Pueblos in Fuengirola, the mayor, Esperanza Oña announced.
The fair has become one of the most popular events in the province, and this year, visitors discovered the folklore, gastronomy and music of the 33 participating countries over the five days that it was held.
This year there were more visitors than ever and the mayor reported that the fair was constantly busy.
One of the most popular events was the commemorative act in which eight consuls and representatives from all of the countries and groups present at the fair took part.
Crowds also gathered to watch the colourful parade of more than 800 people representing all of the countries.
More than 5,000 sausages and 5,000 hot dogs were sold by the German and Danish stalls respectively and more than 10,000 mojitos were prepared by the Cuban stand.
The mayor pointed out that the event is a great way of promoting Fuengirola and that local hotels were full over the period it lasted, helped by the good weather and the fact that it coincided with the May 1 long weekend.