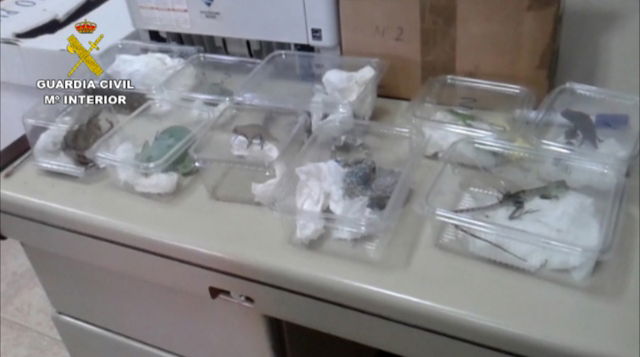 The Guardia Civil in Algeciras has found live reptiles, in boxes which were being sent by post.
The animals were in plastic boxes, which allowed for no ventilation, and did not meet the standards required for the transport of live animals.
The boxes were being sent to an address in Barcelona from the Canary Islands and were spotted by the postal workers who scan the packets.
They alerted the police to the fact that they had some boxes that looked like they might have live animals inside them.
As the animals might have died and due to the way they were packaged, the packets were opened and the police found a bounty of reptiles including two Tokay geckos, four RhamaholeonBrevicaudatus chameleons and one Agama Agama.
The packets were registered as carrying ornaments and had false sender's addresses- the Spanish postal service prohibits the sending of live animals through its system.
For the moment the animals are all being looked after by the Castellar de la Frontera zoo.
They have all recovered from their ordeal.