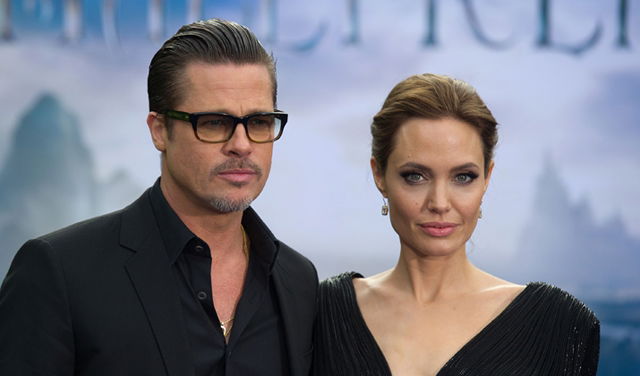 Hollywood actress Angelina Jolie took to the blue carpet in London last night (Thursday) to promote new Disney film Maleficent.
Jolie, 38, told reporters at the premiere that playing the role of a "wonderfully wicked" villain was very challenging but also "great fun".
The film, a fresh take on the Sleeping Beauty fairytale, also stars Elle Fanning and Sam Riley.  
Jolie attended the private reception at Kensington Palace in which props and costumes from the film were exhibited with her partner Brad Pitt, 50. The event was in aid of London's Great Ormond Street hospital.
The actress also took the opportunity to voice her concerns about the kidnapped schoolgirls in Nigeria.
Islamist group Boko Haram took 276 girls from a boarding school in the village of Chibok, in Borno state, north Nigeria, on April 14.
Reuters quoted the star as saying: "The important thing though is to understand that this happens because these men think they can get away with this and they can do this.
"We have to start arresting people for this, we have to start bringing them to justice and we have to start making it an absolute crime that puts fear in these men so that they think twice about this kind of action."
Abubakar Shekau, the militant group's leader, has threatened to sell the girls "on the market". Reportedly, some of those kidnapped have already been trafficked to neighbouring Chad and Cameroon.
Jolie, a special envoy for the UN High Commissioner for Refugees, will co-chair the Global Summit to End Sexual Violence in Conflict at ExCel in London in June with Foreign Secretary William Hague.
Jolie said that the world needs to send a message that crimes against women in conflict zones has to end.