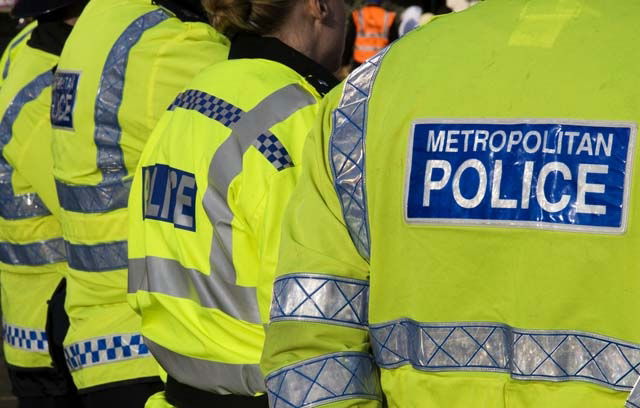 London police officers will begin wearing cameras as part of their uniform from today as part of a trial aimed at boosting trust and transparency and bolstering justice for victims.
Around 500 London police will start wearing the devices from today, including officers with firearms.
These officers are taking part following criticism of the Metropolitan Police over the death of Mark Duggan.
Duggan, 29, was shot to death by an officer in Tottenham in 2011. His death sparked countrywide riots and outrage.
Despite the condemnation a jury at his inquest in January ruled that the killing was lawful even though Mark Duggan was unarmed.
Initially, 10 boroughs in the capital are taking part in the trial. They are: Camden, Barnet, Bexley, Bromley, Brent, Croydon, Ealing, Havering, Hillingdon and Lewisham.
If the pilot scheme is successful it could be rolled out nationwide.  
Camera footage will be kept on file for a month unless it is required as evidence in a case.
Metropolitan Police Commissioner Sir Bernard Hogan-Howe is hopeful about the scheme.
He said: "Body-worn video will not only help us fight crime and support victims but help the Met to be more accountable.
"Our experience of using cameras already shows that people are more likely to plead guilty when they know we have captured the incident. That speeds up justice, puts offenders behind bars more quickly and protects potential victims.
"Video captures events in a way that can't be represented on paper in the same detail and it has been shown the mere presence of this type of video can often defuse potentially violent situations without the need for force to be used.
"I believe it will also show our officers at their best, dealing with difficult and dangerous situations every day but it will also provide clearer evidence when it's been alleged that we got things wrong. That has to be in both our own and the public's interest."