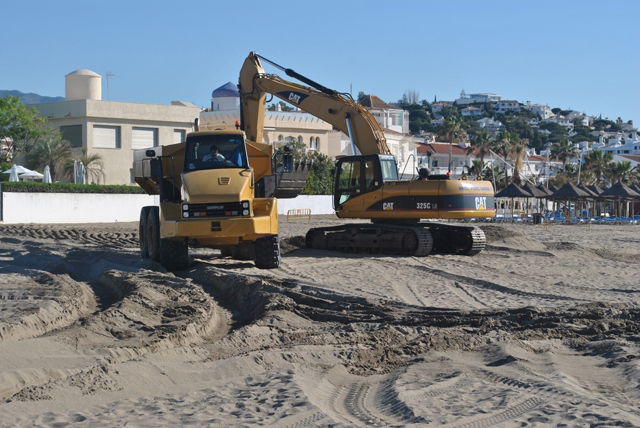 The Coastal Department has started work to provide sand for El Bombo Beach in Mijas.
The 15,000m3 of sand is being transferred from La Cala to the beach where in some areas there are differences of up to two metres in the level of sand.
Work, which will cost €40,000, will be funded by the State coastal department and is required to improve the appearance of the beach as well as its safety for users during the summer.
At the moment, bathing in the area is banned for safety reasons and Mijas Town Hall has requested patience and understanding from beachgoers.