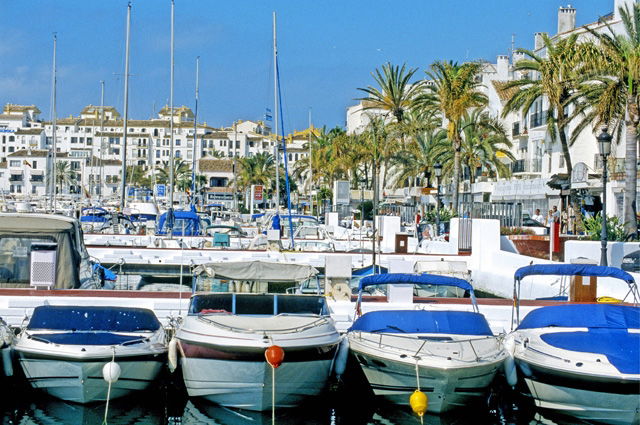 A man, 57, was arrested in Marbella for alleged psychological abuse, threats and attacks towards nine women.
The detainee, named as Iranian citizen Soha Sohai, has since been released with charges and restraining orders against him.
The arrest came after a German woman, 36, who is legally married to him, went to the police in Marbella claiming she and eight others were being held by Sohai, who claimed to be an oil tycoon, for five years.
She told the police that they had been groomed by the man at a university in London, where he had promised to help them become models.
She claimed that their professional relationship had turned into romance, but with that came threats, insults and pressure.
She was allegedly one of several women aged between 19 and 24, mostly Eastern European and Asians, which he had in his own harem where he reportedly did what he wanted with them and became aggressive if they didn't obey with a smile.
Several children were born from these relationships.
Three years ago they all moved to Marbella to a luxury villa which is said to have cost €6,500 per month to rent.
Police are investigating who paid for all of these luxuries, as the women claim they were forced to ask for money from their families but otherwise denied all contact with them or any of their friends.
They say they had to tell him where they were at all times.
Following the first complaint, several more women came forward and all have now left the house they shared with the Iranian.
However, they are reportedly scared that he will be able to get to them and claim they fear for their lives. He insists the women were his "secretaries".