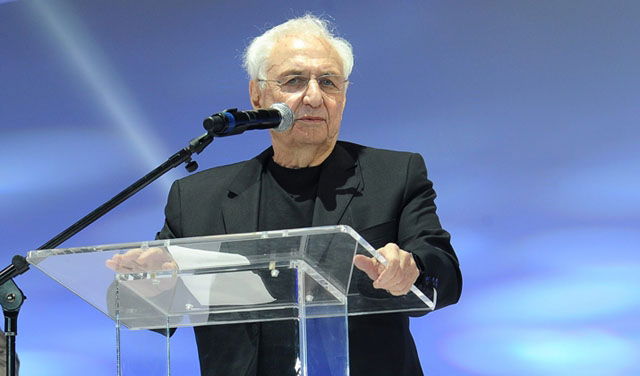 US architect Frank Gehry has won Spain's top annual arts award.
The world-renowned architect was awarded the Prince of Asturias Award for the Arts yesterday (Wednesday May 7).
Gehry was given the prize in recognition of decades spent creating eye-catching buildings such as the Guggenheim Museum in Bilbao.
The jury opted for Canadian-born Gehry, 85, as winner of the €50,000 prize for his work that has "defined and driven architecture in the past half-century."
Gehry's best-known creations include the Bilbao Guggenheim, a silver mass of curved titanium and the Walt Disney Concert Hall in Los Angeles.
The jury acknowledged "the relevance and impact of his creations in numerous countries" and praised the "virtuoso play of complex forms" in his work and his "technological innovation".
Past winners of the arts prize include Spanish film director Pedro Almodovar and singer Bob Dylan.
The award, given for "a significant contribution to the cultural heritage of mankind", will be handed out by Spain's Crown Prince Felipe in a ceremony broadcast live on Spanish television in October.