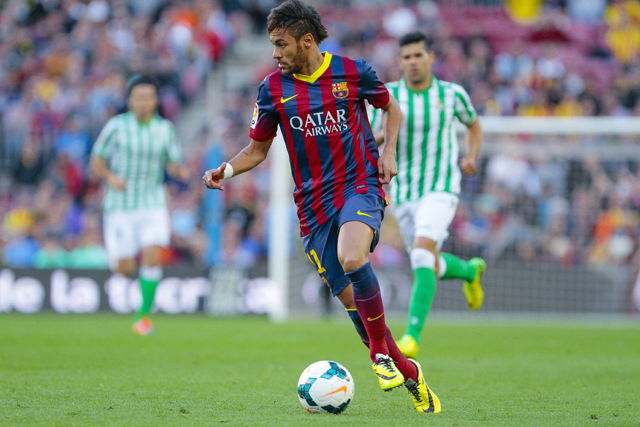 Real Madrid star player Cristiano Ronaldo has spoken about rival FC Barcelona player Neymar.
The Portuguese forward has said that Neymar has great potential and could one day prove to be the best in the world.
Despite Real Madrid's intense rivalry with Barcelona, the reigning La Liga champions, Ronaldo thinks that the Brazil international will mature into one of the world's greatest football stars.
The Catalan giants signed Neymar, 22, last year for a reported €87.2 million.
So far, the player has failed to make a tremendous impact in Spain. He has scored nine goals and picked up eight assists in his first 25 games for the club.  
Ronaldo, 29, told SporTV News: "I see Neymar as a great player. I think in recent times he has proven to be a player with a great future.
"His adaptation into Barcelona was not the best, he had some problems at first, but I have no doubt that he has the potential to be one of the best players in the world – or even the very best player in the world."
When asked about Portugal's hopes for this summer's World Cup in Brazil Ronaldo said:
 "We're not the favourites. But we will try to enjoy it. We know that we have a complicated group. In my opinion it's the strongest in the World Cup.
"We have to go step by step. We have a big game against the Germans first and then we play Ghana and the United States to pass the group stage. Then we'll see."