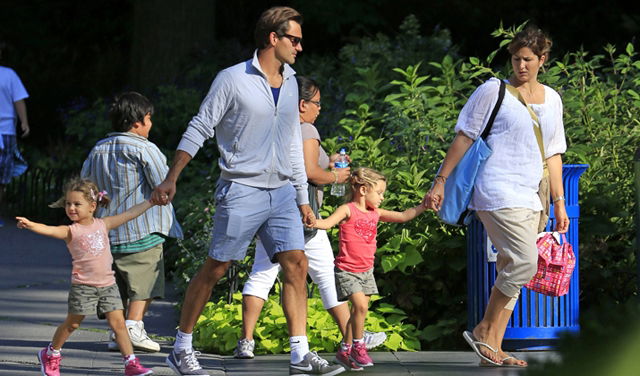 Tennis player Roger Federer, 32, has announced that he has become the father to a second pair of twins.
The Swiss tennis star revealed the birth of twin sons Leo and Lenny via Twitter last night (Tuesday).
Federer wrote: "Mirka and I are so incredibly happy to share that Leo and Lenny were born this evening! #TwinsAgain #Miracle."
The couple also have identical twin daughters Myla and Charlene, who were born in 2009.
Former tennis champ Boris Becker was one of the first to publicly congratulate the family.
Becker tweeted: "Congrats to Mirka and @rogerfederer on the new addition to the #family! #Leo and #Lenny will partner perfectly with their older sisters in mixed."
Earlier in the day No. 4 seed Federer had announced that he was withdrawing from the Madrid Open tournament so that he could attend his wife's birth.
Federer said he was pulling out of the tournament "to be with my wife Mirka during these next few exciting weeks for our family".