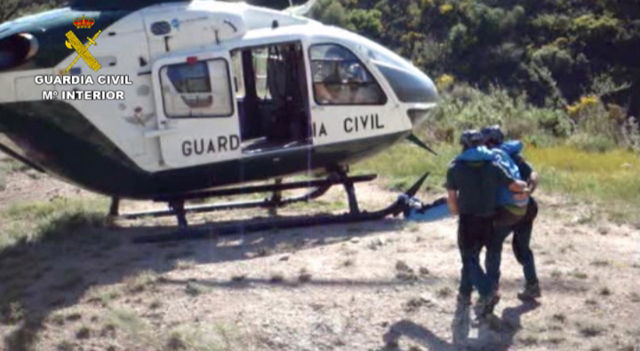 Mountain rescue and the Guardia Civil helicopter units were called out to rescue a man who had fallen while climbing in the Tajo de Gomer area.
He had fallen several metres and came to rest on a narrow ridge.
The man was out climbing with two of his friends on the classic Tajo de Gomer climbing area in Alfarnatejo.
He was on the third straight, around 100 metres up, when he fell, injuring both ankles. As a result he could neither continue the climb up nor go back down without help.
The emergency services were called and mountain rescue and Guardia Civil helicopters were sent to the scene.
Once they located the climbers via helicopter, the first attempt to help them was made from a height of about 80 metres but strong winds made this impossible.
The rescue teams tried again this time from about 70 metres above; the helicopter hovered while an agent rappelled down to the overhang and picked up the injured climber.
The rescue was made all the more difficult by the extremely strong winds and the narrow 'chimney' into which the climber had fallen.