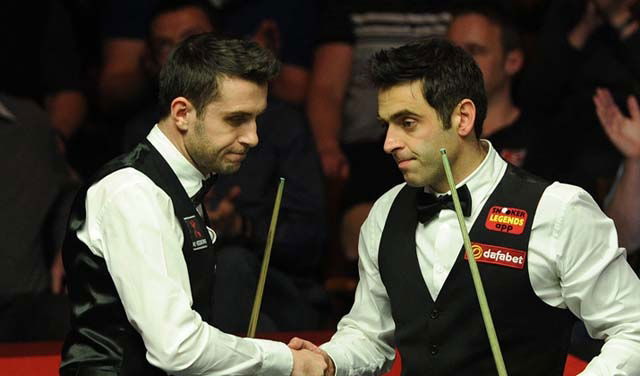 Snooker champ Ronnie O'Sullivan had a car accident last night following his loss to Mark Selby at the Snooker World Championship in Sheffield.
O'Sullivan was returning to his North London home from the Crucible theatre with his young son in the passenger seat when the accident happened around 1.30am.
Both O'Sullivan, 38, and his son, six-year-old Ronnie Jr, were said to be alright following the accident, apart from being 'shaken up'.
O'Sullivan's sports car span out of control on the M1 near Leicester before colliding with the central reservation.
Just hours earlier five time world champion O'Sullivan had lost 18-14 to Mark Selby. O'Sullivan was defending the title and had never lost before yesterday's shock defeat.
Reportedly weather conditions were "poor" at the time of the crash and speed was not a factor in the accident.
O'Sullivan's championship opponent, 30-year-old Selby, is £300,000 richer for his Crucible triumph. He is the ninth player to win the Triple Crown, having won three Masters titles and a UK Championship.
With the help of last night's win Selby is now at the top of the world rankings.