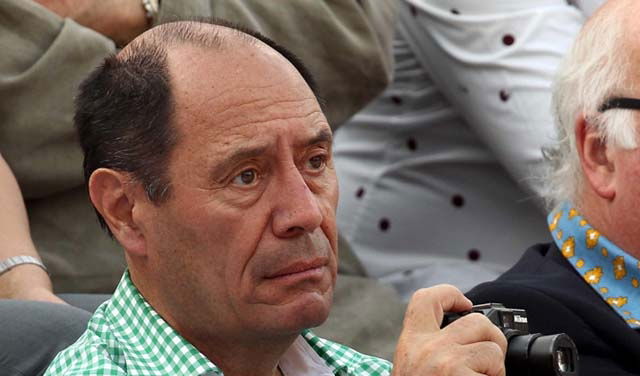 Picasso's son, Claude Picasso, has said that France "is making a mockery" of his artist father's memory.
The criticism comes in the midst of a bitter row with the government which has escalated over the running of Paris' Picasso museum and its 5,000 works.
The state-owned museum, which has the world's largest Picasso collection, has been shut for refurbishment since 2009 and was set to reopen.
However, it has now emerged that the long awaited reopening of the museum dedicated to Spain's most famous artist has been postponed as it has failed to recruit "enough museum guards" in time.
Extensive work on the museum, which is housed in the Hôtel Salé, a 17th century town mansion in the central Marais district, was finally completed this week, doubling the exhibition space.
The museum was set to open in June, with the event heralded as one of the major happenings of the art world in 2014.
But France's culture ministry now says it won't be ready until September at the earliest, with the Cubist painter's son making the angry outburst following the suspension of the reopening.
Claude Picasso said: "This opening was supposed to be a great party. They are turning it into a fiasco."
Mr Picasso, who represents the Picasso family on the museum's board, is said to be furious with the French Culture Minister, Aurélie Filippetti.
He told Le Figaro: "I went to see (her) and she told me we couldn't open in June as they didn't have any guards yet, and she claimed this was due to the delay in the works."
"But these were completed as planned on Tuesday. Who can believe they can't find guards between now and June?
"The truth is that there is positively no desire to open the museum. I am being taken for a ride. I get the impression that France is making a mockery of my father and of me."
Following revelations that relations are bitter between Claude Picasso and the French government over the museum Mr Picasso said:
"I am scandalised and very worried about the future of the museum."