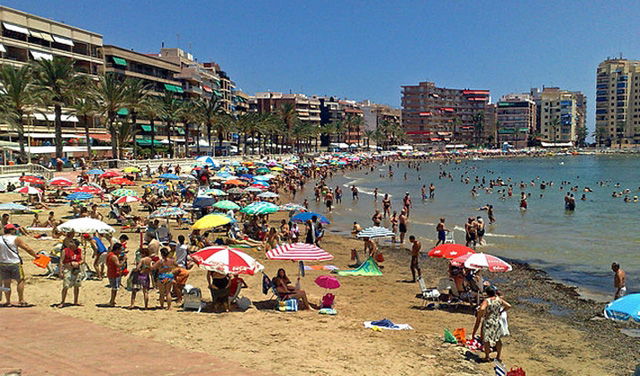 Eduardo Dolon, mayor of Torrevieja, is a happy man – Easter brought a massive influx of tourism into the area which augurs well for the summer season.
According to data collected from the hotels and apartment rental companies there was an overall occupation of 80 per cent during the whole week.
The weekend got up to 100 per cent for many hotels in the area.
The tourist information office was flooded by the nearly 2,000 requests for local maps and routes to follow.
The tourists were visible everywhere but most notable on the beaches and promenades as well as the bars and restaurants all over town.
International tourism accounted for 50% of the total influx with the majority of foreigners being, of course, British closely followed by the Germans and, this year, a rise in the number of Belgians visiting Torrevieja.
Dolon said he thought that it was an extremely positive sign and hoped for full occupation during the summer.