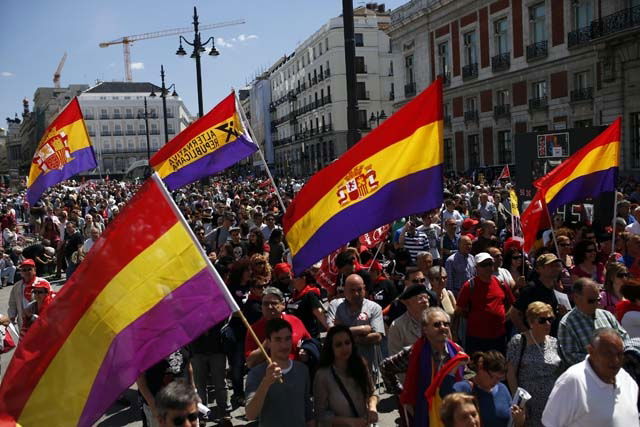 Thousands of people took to the streets to protest against the government about the employment situation on May 1 – officially the world's "worker's day".
"Without jobs there is no recovery" was the motto under which the thousands congregated all over the country.
The leaders of the Communist Party and the Unions, Ignacio Fernandez Toxo and Candido Mendez, respectively, took this opportunity to denounce the government's actions to create employment as propaganda; as evidenced by the lack of growth in any sector.
Toxo pointed out that "there are 27 million unemployed in Europe of which six million are in Spain and for them the crisis is not coming to an end – nor will it until they get jobs. Where is this recovery that the government speaks of?"
Mendez weighed in on the matter by asking about the pensions, grants and family benefits that are not reaching their intended recipients due to the massive amount of paperwork now requested by the government.
Both leaders agreed that there can be no recovery without more employment.
Mariano Rajoy's government has yet to answer.
Millions from countries across the world marched, including in Cuba, Turkey, Ukraine, France, Switzerland, Germany and Iraq.