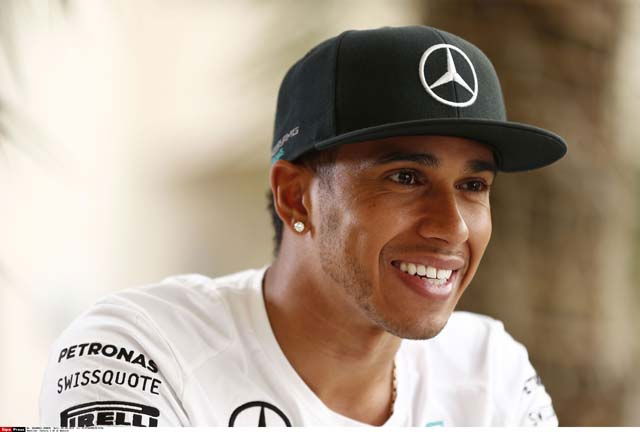 Following a three week break F1 is gearing up to return this weekend with the start of the European season kicking off at the Spanish Grand Prix.
With three consecutive wins under his belt the man to beat is undoubtedly Lewis Hamilton.
And while he's on top form with a winning streak to boot Hamilton is looking for his first victory at the Circuit de Barcelona-Catalunya.
 Hamilton has obviously found his winning formula and is determined to leave his competition in his wake.
The Brit driver said: "It's been good to have a bit of a break between races: for us as drivers and also for the team who have been working flat out for so many weeks.
"But after three great weekends in Malaysia, Bahrain and China I'm obviously keen to get on to the next one and continue that positive momentum into the next leg of the season.
"I've never won in Barcelona but I'm in a good place right now and I'm hoping that this will be the year, although it's clear who the fans' favourite will be!
"The circuit is fantastic, our car has performed well so far and I'm really looking forward to a good race."
The 'favourite' alluded to is unquestionably Spanish driver Fernando Alonso, who will have a tremendous amount of home support behind him. 
Spectators can expect to see the GP grandstands draped in Ferrari red and Oviedo blue for the weekend.
Alonso has won the race twice, and the two-time world champion will surely be hoping to rain all over Mercedes' parade and snatch a win on Sunday.
However, with Hamilton's recent peak form he looks likely to stay in pole position.
The race looks set to be another gripping battle between Mercedes drivers Lewis Hamilton and Nico Rosberg, as the duo continue to tussle for the championship lead.
Rosberg currently has the upper hand by four points, but looks eager for a win after watching Hamilton take the last three races.