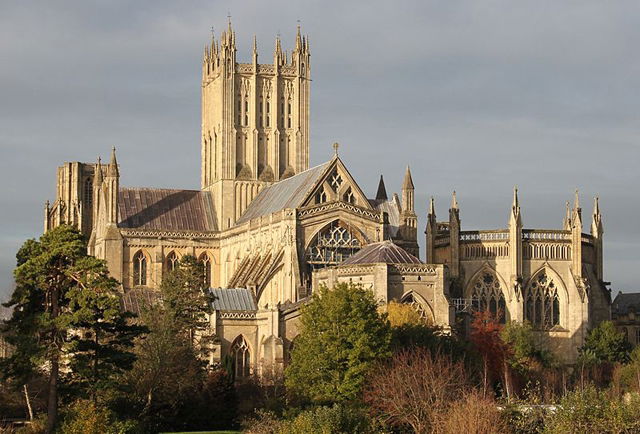 A UK woman had to be rescued after she became wedged between two turrets following a 20ft fall at Wells Cathedral.
The woman was taking a walking tour of the site when the accident happened.
According to Devon and Somerset Fire and Rescue services the woman was inside the tower when she fell and became trapped in a void between two walls 150ft up inside the bell tower.
Fire-fighters launched a rescue operation at the 160ft cathedral, with paramedics, a doctor and an RAF helicopter also joining the effort.
The 68-year-old suffered serious injuries including suspected broken wrists, a broken pelvis and abdominal injuries.
The woman was given pain relief before being winched up to a stable platform at the cathedral in Somerset.
From there she was taken onboard an RAF Sea King helicopter which took her to Bristol's Frenchay Hospital.
A police statement said: "The woman was wedged between two turrets and suffered arm and pelvic injuries. An RAF helicopter assisted in the operation."
All tours at the cathedral have been cancelled as a safety precaution.