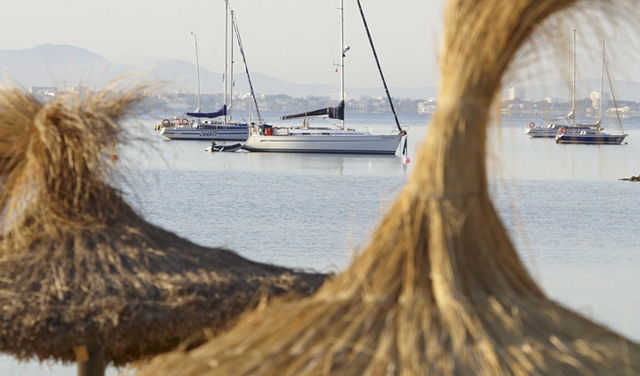 A terminally ill British woman was evicted by police from a holiday villa in Mallorca, after the travel company failed to inform her that the booking had been cancelled.
Lorraine Beasant, 57, was on a family trip to Mallorca, before her latest round of cancer treatment, when she was forced to leave the five-bedroom luxury villa on the first night of her stay. 
Mrs Beasant, who was on holiday with her husband, Mike and her three children and friends, had booked the £1,450-a-week break through Villa Parade in 2013.
The company sent her an email the day before her April 12, 2014, booking, but it was not read in time.
The group of 10 arrived at Villa Moncho, Port de Pollenca, which was chosen because it had a downstairs bedroom so that Mrs Beasant would not have to carry her medical equipment up stairs.
They used a code which was provided to them by Villa Parade.
However, neighbours alerted the Spanish owner, who in turn called the police.
The property owner, who did not want to be named, claims that he cancelled his contract with Villa Parade in November 2013.
Following the confusion the family were moved to another villa.