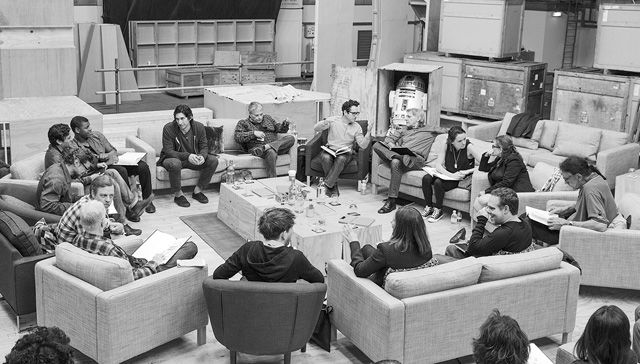 The new Star Wars film cast has been announced – and fans can expect a good mix of old faces and new in the hotly-tipped film.
Carrie Fisher, Harrison Ford and Mark Hamill are all set to make a return (of the Jedi!) for the film, which is due out in December 2015.
And Chewbacca fans will be glad to know that Han's furry friend is also set to star in the film, played, as before, by Peter Mayhew.
The veteran Star Wars characters will be joined by newcomer actors Adam Driver, John Boyega and Daisy Ridley in the JJ Abrams directed film.
The cast of Star Wars VII was announced yesterday (Tuesday) by Disney and Lucasfilm on the film's official web site after the cast met for a read-through at Pinewood Studios.
The film's casting, which will be the first instalment since Disney took over the franchise from George Lucas, has been so secretive it has been compared to the plans for Darth Vader's Death Star.
The casting decisions have followed months of speculation about whether popular characters like Luke Skywalker, Princess Leia and Han Solo would be making an appearance in the film.  
It was previously reported that Abrams was planning to cast totally unknown actors in the new film, following in the footsteps of George Lucas's 1977 cast.
Director J.J. Abrams said: "We are so excited to finally share the cast of Star Wars: Episode VII. It is both thrilling and surreal to watch the beloved original cast and these brilliant new performers come together to bring this world to life, once again. We start shooting in a couple of weeks, and everyone is doing their best to make the fans proud."
Much of the film will be shot and completed at Pinewood Studios, with additional scenes shot in the UAE's Abu Dhabi.
The film, which is set to start filming in May, will be set 30 years after the events of 1983's Return of the Jedi.