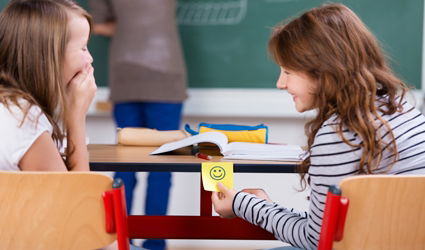 THE reports this week that British schoolchildren were some of the most badly behaved in Europe didn't surprise me one bit.
This particular rot started years ago, when the first 'trendy' left wing teacher turned up in jeans and a tee-shirt, perched himself on the corner of his desk and told the class to call him John. That was the day respect went out of the window; schools were doomed and virtually guaranteed to descend into the out of control unruly mire they now find themselves in.
Children need discipline. If they don't get it they will push and push in a constant endeavor to see just how far they can go. This is actually a desperate search for security.
Until young minds know the boundaries, they are constantly at a loss and utterly insecure in their young and often confusing formative years. Not giving them the discipline they need is to my mind bordering on child abuse. The mother, who was reported last week as purposely giving her four offspring a completely free rein in their upbringing, is on a trip doomed to failure. I have seen the results of this particular parenting 'path' before.
When I was in the States, many years ago, I was invited to the home of film actor James Mason and his wife Pamela. They were bringing up their children on a no discipline basis. To see their son of around 14 smoking a cigar and drinking a beer as he sat watching TV was bad enough. However the interesting youngster was the daughter Portland, who was around 18. She was almost too timid to even say hello.
What had occurred was, that on moving out into the world, she had discovered that in real life you simply couldn't do exactly as you pleased. Realising this, she had become totally withdrawn and almost frightened to say boo to a goose. A direct result of not being taught the boundaries in life that keeps us from total anarchy.
I also feel that this parental attitude is also bone idleness. How much easier to simply let 'em get away with everything, than having to control and risk confrontations with their offspring. Show me a child who has been correctly and fairly taught the rules and I'll generally show you a well-adjusted human being, confidently facing a world that can only exist within the boundaries of discipline and order.
Slight slip last week (which was gleefully pounced on by a number of you last week). Muslims are allowed four wives by the Koran, not five as I stated. However, in my defence, they are actually allowed one mistress. A sort of 'spare' as it were. So my statement wasn't that much adrift
By the time you read this I shall be back in Mallorca with my lovely children. Wheeee! Thanks Tenerife, it has been a blast.
Keep the faith.
Love Leapy
leapylee2002@gmail.com.