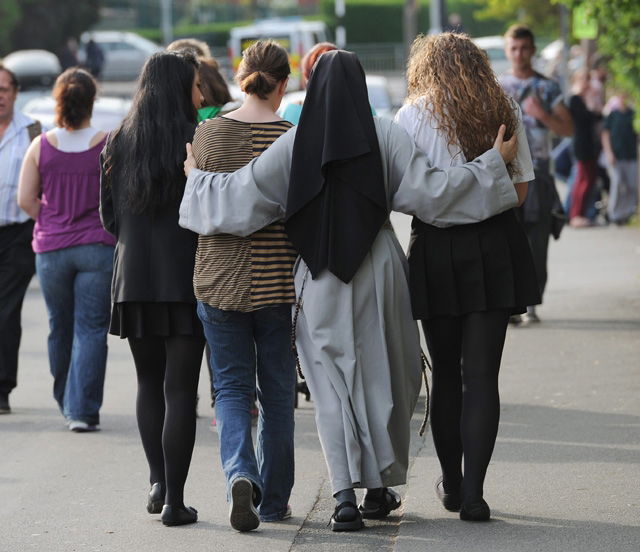 The mother of the teenage boy suspected of stabbing Leeds teacher Ann Maguire, 61, to death on Monday was on holiday when the news broke about the killing.
Reportedly, the mother was on holiday in Gran Canaria when she heard the shocking news that her son was alleged to have killed his teacher at Corpus Christi Catholic College.
Students have described how the boy had become increasingly withdrawn over recent months.
While he was academic and got good marks in most subjects he is said to have had few friends at school.
Sources have said that the boy lived with his mother after she divorced his father, who has since started a new family.  
The boy is said to have been interested in violent video games, heavy metal music and substance abuse.
West Yorkshire Police have said they are 'aware' of the suspect's online presence and this data is 'forming part of their investigation'.
Police could not begin questioning the boy straight away as his mother was not in the country and had not given parental consent.