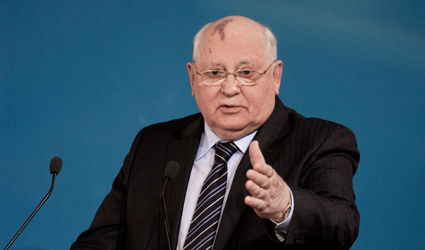 WESTERN politicians are stained and disdained; the parliamentary system of governance is deeply flawed. 
Never this side of the Berlin Wall have I seen government so arrogant, corrupt, out of touch and contemptuous of their electorates. No longer is there genuine political accountability in the US or EU.  
What we do have is a sinister rotating dictatorship. People feel powerless yet change is both necessary and achievable. First the need to drag the corrupt Western model of democracy into the 21st Century.  
"Politics is perhaps the only profession for which no preparation is thought necessary." – Robert Louis Stephenson.
The electoral system is designed to attract feckless failures, self-serving parasites whose beliefs are often at odds with the national mood. Their interests may not be those of the nation. Selfless men of integrity and ability scorn the House of Conmen. 
Will political prostitutes change the electoral system? Not when doing so would result in their being tossed off the gravy train. No, the initiative for change must be grassroots and come from the people.  
The former Soviet Bloc, which former Soviet President Mikhail Gorbachev compared to the EU, collapsed because the crushed peoples rebelled. Yet, there are more strikes and more demand for change in the EU today than there was in the pre-collapse USSR.
To effect change there must be a people's campaign to make the elite more transparent and accountable. Those aspiring to political service must first give up direct and indirect reward for other than their public salaries. Others do so, why not politicians? 
How can it be right that politicians who vote for war hold shares in corporate interests that profit from war? How can politicians serve two masters? Why is it that voters get to lobby politicians only once every five years when conglomerates lobby them every day whilst offering inducements? What are corporate concerns doing in parliaments? Parliament should be exclusively the people's forum.
The elite's families and their associate's income should be regularly scrutinised. Impossibly arduous? Not for the millions of us already subject to such controls.
It is easy enough to set up accountability and performance profiling of politicians and public bodies. The performance of the elite could be annually tested and, if found wanting, subject to a snap public vote of confidence. 
Long before the arrival of the internet, checks and balances by plebiscite (referendum) were common throughout Europe. Why not now when it is far easier? Referendums in Russia and Ukraine are done and dusted in just a few weeks. In the West the elite are contemptuous of public endorsement so referendum is avoided. 
People are prepared to go to war and die for their freedoms and national interests. Organised public disobedience with a genuinely objective media can achieve the same objective. Ousting the parasites will hurt a little but we owe our past freedoms to future generations too.